At Blurby we have our own trained ebike service technicians or "Bike Doctors" in several cities. Bike Doctors do not have a separate bicycle service location and instead they will visit you to check your ebike once you make the appointment. Here are the current locations of the Blurby technicians who can carry out warranty and out of warranty repairs on Blurby ebike:
Germany – München
Switzerland – Zürich
Austria – Vienna
If you live in one of those cities and you need help to repair your bike then contact us at [email protected] and we will connect you with the local Blurby technician.
If you do not live near these cities then it is still not a problem to get your ebike serviced. We can send you all electronics and mechanical parts from our factory. As a manufacturer we have always all of the spare parts of Blurby ebikes in stock. Then you can either install these parts yourself or take them to a bike shop nearby that can help to install the parts.
Annual E-Bike Maintenance
Belt/chain drive system inspection
Bike frame visual inspection
Bearings maintenance and cleaning
Bottom bracket maintenance and cleaning
Brake system adjustment and maintenance
Wheels and tires inspection and functionality test
Bicycle headset and fork inspection and functionality test
E-bike firmware update (if new version available)
Price: 89.99 EUR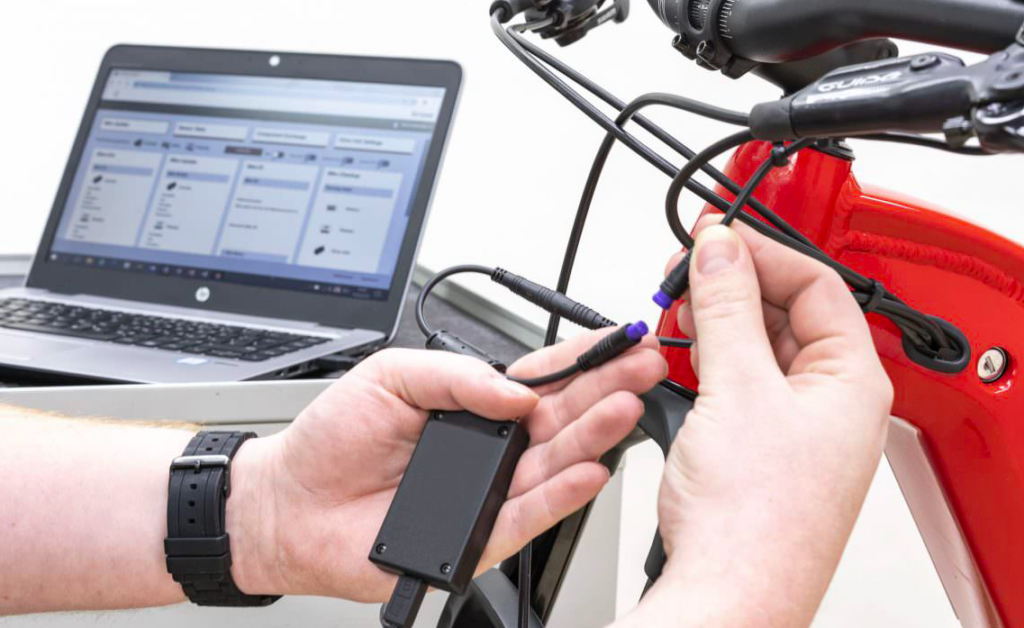 Drivetrain cleaning: 29 EUR
Drivetrain cleaning + belt/chain & cassette replacement: 49 EUR
Servicing and cleaning of the ebike drivetrain including belt/chain, cassette and sprockets: 59 EUR
Bearings replacement: 29 EUR
Smaller items (grips, pedals, saddles, mudguards, luggage racks): 9 EUR / item
Larger items (handlebar, brake handles, stem): 15 EUR / item
Bearings servicing: 34 EUR
Firmware update (if available): 29 EUR
Firmware update & battery capacity test: 49 EUR
Motor installation: 49 EUR
Conversion to tubeless tire

15 EUR / wheel
Tire replacement: 10 EUR / wheel
Full service for hydraulic disc brakes:

15 EUR
Hydraulic brake full service plus bleeding of hydraulic brakes: 49 EUR
Front-wheel hub maintenance: 

15 EUR

Rear wheel hub service: 

29 EUR

Spokes servicing: 

29 EUR
Full setup & safety test (including brake testing): 39 EUR
Damage assessment report (for insurance company): 49 EUR
Contact us for Bike Repair/Maintenance
Tell us about the repair or maintenance you need, and we'll recommend a nearby bike repair shop. 
If needed, we'll provide a shipping label and arrange pickup of your e-bike to our service center.