Unfortunately what we feared has happened. Vanmoof is in bankrupt which leaves its employees and customers in limbo. It is a major shock for the industry and we want to do our best to help.
Therefore we came up with a trade in solution. Trade in your Vanmoof S2/S3 bike for a 500 EUR discount on a new Blurby ebike. Or for Vanmoof S5 the discount will be 1 000 EUR.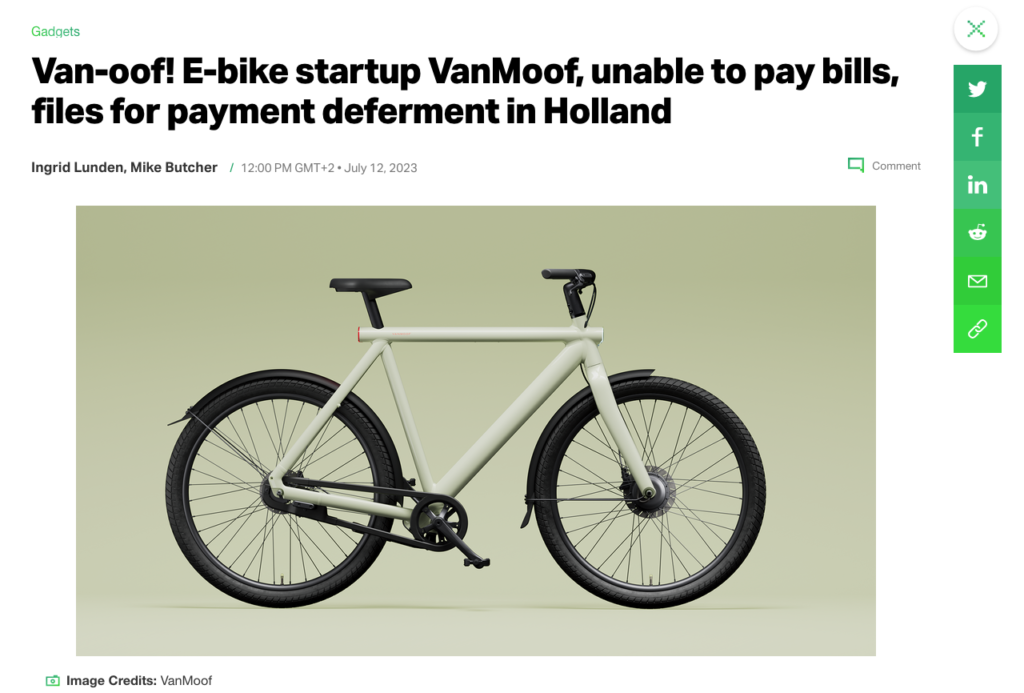 To qualify for the trade in Your Vanmoof bike needs to be complete with all the original components included. The bike may or may not function but all original Vanmoof components need to be on the bike. If the original components have been removed then the trade in discount will not apply.
If you want to proceed with the trade in then please contact our colleagues at [email protected]. In the email include the photos of the bike and the bike documents and explain what is the condition of the bicycle.
Currently the offer is only available for European Vanmoof bikes. Once we start the program for Americas and Asia, we will inform people accordingly.